Making the most of your stay
The township of Oturehua is not to be missed as it is one of the gems on the rail trail and there are numerous local sights and activities to make your stay memorable
Translated, Oturehua is "The place where the summer star stands high.", but up until 1907 Oturehua was known as Rough Ridge after the range of hills the town is nestled below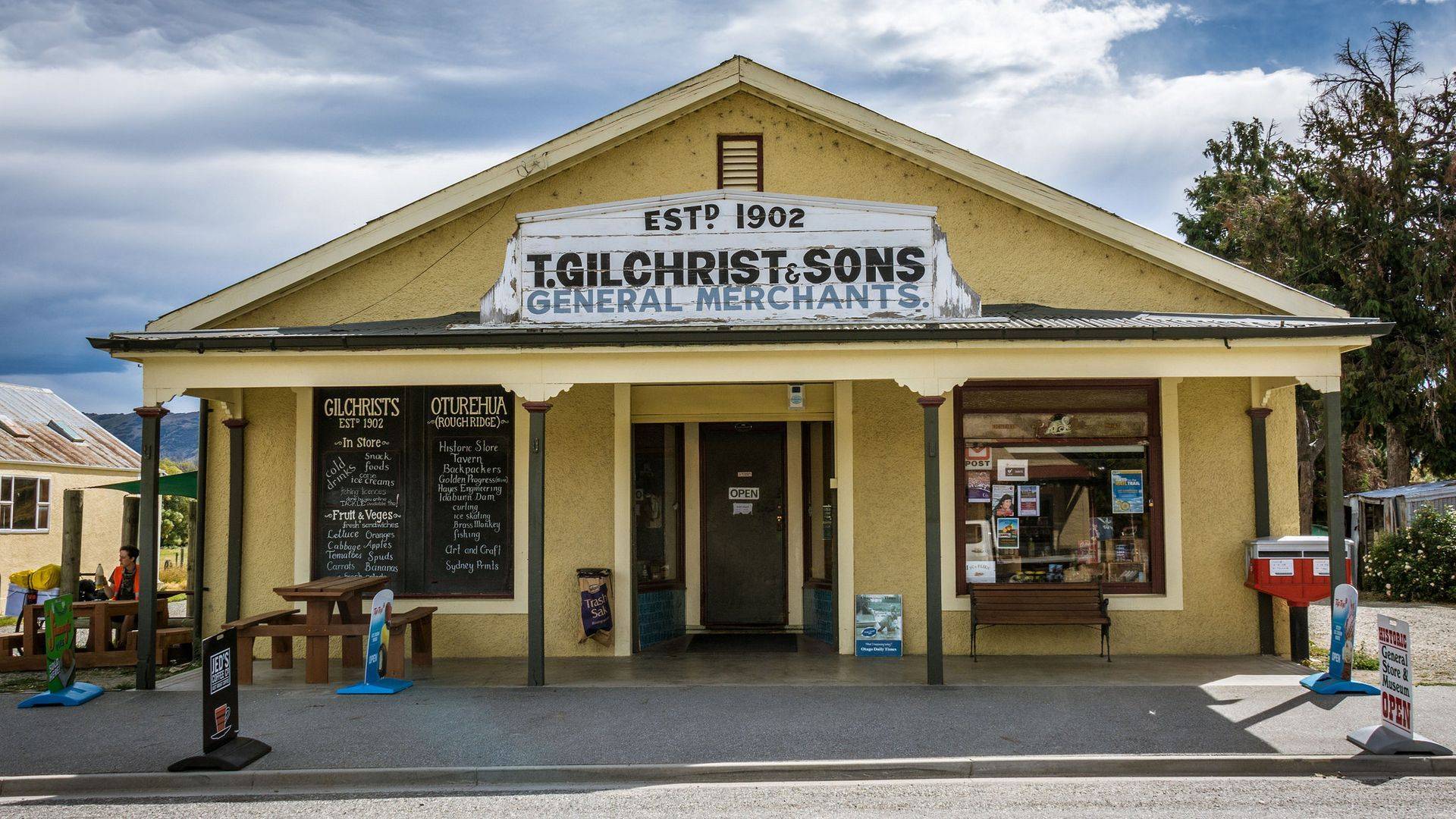 Locally
Just across from the Oturehua Rail Station is New Zealand's oldest continuously operating general store, Gilchrist's Store. Have a look around at the many shelves displaying nostalgic 'Kiwi' products of long-forgotten brands.
Oturehua is also the home of one of the most important contributions to New Zealand's farming. Hayes Engineering Works, on the outskirts of town, was the birthplace of the internationally acclaimed Hayes Permanent Wire Strainer in 1927. Today the mud-brick villa, grounds and workshop are open to the public between 9am to 5pm daily December through April.
At the other end of town on the way to Wedderburn is a very short detour up Reef Road to the historic Golden Progress Mine. Golden Progress Mine displays Central Otago's last poppet head straddling one of the numerous shafts burrowing deep underground in search of gold-bearing quartz rock.
What our previous guests have said
We are looking forward to having our family reunion at Inverlair in 2024, a fabulous location and great hosts.
Jessica Seamark
Best accommodation on the rail trail 5 out of 5, best accommodation on the rail trail be far. The spa pool and view of the stars at night is
Dougbodley
Fantastic lodge with every facility and extremely well fitted out. The place had multiple rooms and large communal areas to accommodate. Outside areas were
Sue W
The room and shared spaces were so comfortable, the spa was the perfect thing after a day on the rail trail. There is enough space to be social if you feel
Berrith B
Inverlair lodge is AMAZING. Your hosts are the very friendly and helpful, and they are the best people you will meet on the whole Rail trail. The lodge is
Andrew S
We stayed at Inverlair while cycling the Rail Trail. Our rooms were spacious, spotless and quiet. Our wonderful hosts went out of their way to make us feel
Dale P
READ MORE REVIEWS